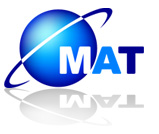 MAT Soft Inc. was founded in 2001 through a buyout of a software business unit of a global high tech giant in Japan. The acquired software technology was the most advanced Java mobile agent technology, a software intelligent agent that can travel in the network and execute users' queries remotely regardless of the platform and protocol. Understanding the growing demand for integrating different systems among corporations and leveraging off its unique benefits of Java mobile agent platform, Cascadia, MAT applied the technology in EAI market and released an agent-based new integration product, connectAgent, in early 2002.
Based on founders' long-term experience in the service industry, MAT launched the product in the service market, focusing the integration issues between Call centers and outsourced Repair Centers. The very first customer was Verizon and the project was integrating Verizon's field repair management system with the call center system of its major customer, Kaiser Permanente. After a successful implementation, MAT was able to expand its sales to other large corporations such as Northrop Grumman, HP, and NTT America.
With its in-depth knowledge and experience in the EAI market and technologies, MAT began to focus on the integrating applications that do not have any programming interfaces. In April of 2004, MAT finally released a patent pending technology named Ephphatha, which can create an universal API on any applications almost instantly. Since most of the custom-developed or home-grown client/server applications were left out in the integration chain due to its lack of programming interfaces, Ephphatha, which means "be opened" in ancient Greek, can truly open up any "mute" applications and non-invasively expose features and functions of any existing applications without requiring a line of source code.
MAT's main mission is to develop the most efficient integration methodology and software tools that can make anyone's existing resources available for integration and communication with industry-standard technologies with little or no coding involved.